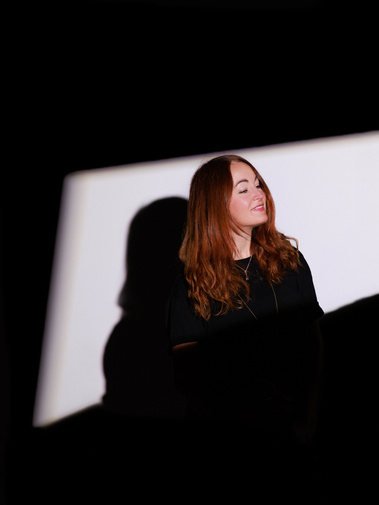 Hi, I'm Shannyn.

I'm a photographer interested in people, their story and being able to capture that authentically in the moment. My style is versatile and adaptive and I love variety so my work spans across commercial, portrait, unit stills and lifestyle photography.
Before taking up a career behind the lens, I spent over a decade working as a tour guide in Europe and crewing boats around the world. After hanging up my sailors hat and moving to Vancouver, I finally started pursuing my dream of being a photographer full time.
Travel and lifestyle work will always be my anchor but I love blending a clean emotive storytelling style with quirky curated portraiture.
I'm Melbourne based but regularly working across Australia or internationally.
shannyn@shannynhiggins.com | 0475 777 533
Announcements & exhibitions
Semi Finalist in both landscape and portraiture awards for the 2023 HeadOn International Photography Festival
Book Release 2023 - Sheilas Shakedown
This is a limited edition coffee table book that has been carefully curated to include hundreds of Shannyn Higgins' photographs from her years documenting the Sheilas Shakedown festival. A self-published, hard-cover collectors item. This book was designed to act as a time capsule. Showcasing the "golden-years" of the women and people of diverse genders in Australia's underground motorbike scene.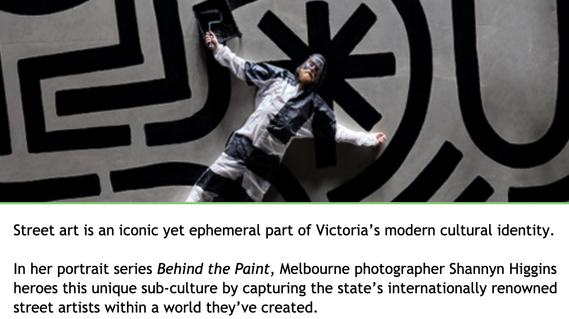 In November 2020, the State Library of Victoria purchased 14 portraits from Shannyn's series - Behind The Paint, for their permanent collection.
'From a cultural perspective, their inclusion becomes part of the story of Victoria's art history, for both photographer and the subjects as artists. I think this is particularly interesting in the context of street art, which by its nature is so ephemeral and transient.
So the state collection provides some permanence to street artists, documenting their impact on public space and the Melbourne street scene, which has a global reputation.' -- Curator Bridie Flynn

Here I Am

Exhibition Avenue in Canberra
Nov 2020 until Feb 2021
aMBUSH Gallery in partnership with National Gallery of Australia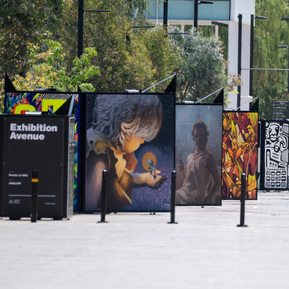 The exhibition is inspired by KNOW MY NAME and is a direct response to the invitation issued to the nation by the National Gallery of Australia to celebrate and support women artists. Curated by aMBUSH Gallery, Shannyn was selected alongside 23 other artists in this outdoor exhibition.
Side projects
Duality is an international project that brings together writers and visual artists to explore their narrative through words, artwork and photography.
This art experiment pairs 25 artists with the anonymous words of 25 writers – removing any trace of context, identity or origin from the writers' words, leaving the artist to interpret and respond blindly. The pairings, words and art are kept secret from all involved and the public until opening night, resulting in a truly unique interactive exhibition experience.
To complement the project, Shannyn photographed and filmed each of the 50 creatives in their workspaces for a candid behind-the-scenes portrait series.
Shannyn is the creator and director of Duality and to date, she has created three exhibitions, three books and photographed 150 artists and writers across Vancouver and Melbourne.
Press and Podcast links below. www.dualityexperiment.com
'I woke up like this' is a photography series that explores the idiosyncratic behaviours around sleep and how we interact with our bedrooms. Being such a private / intimate space, this work sets out to capture people from all ages in a candid and genuine way.